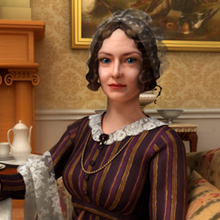 Jane Darcy's great aunt on her father's side. Lady Catherine can often be found in the main parlour and keeps herself busy embroidering. She generously offers advice and guidence to her neice on proper behaviour.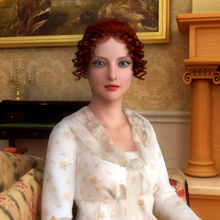 A companion to Lady Catherine and orphan who was born in India to English parents. She is robbed of a keepsake necklace that was her only possession that she had from her family. She is in love with Mr. Radcliffe but because she is an orphan, she is not a suitable match for him.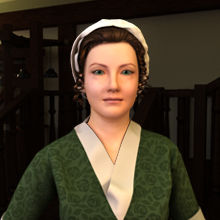 The daughter of the local innkeeper. She and Jane are good friends who have known each other since they were children and she keeps Jane informed on all the happenings in the area.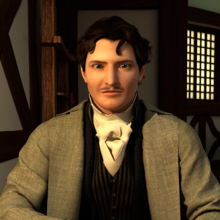 A mysterious visitor from France who is staying at the Tavern owned by Kitty's family. No one knows why he is there, but he appears to have some business in the area.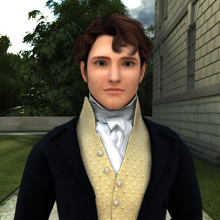 A young gentlemen in line to inherit his family estate which is nearby to Pemberley, once he makes a suitable marriage. He is a cousin to Jane and also to Clement. Mr. Radcliffe is in love with Miss Allen.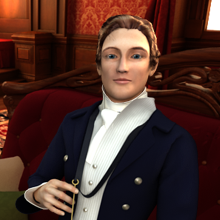 A stylish young gentleman who is a cousin to Mr. Radcliffe and also to Jane. He is staying at Pemberley while his rooms are being remodeled at Mr. Radcliffe's estate. He spends most his leisure time in the library and enjoys writing poetry.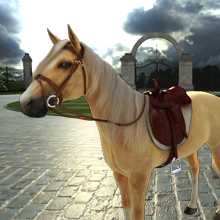 A beautiful palomino horse that Jane calls "Copper" for short. He is Jane's favorite horse that she rides often.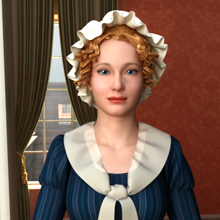 Jane's personal French maid.
Meet the characters first-hand, and unravel the mystery in Peril In Pemberley!
Buy now at the Miss Clue Store!